Binary options secrets demo account no deposit
48 comments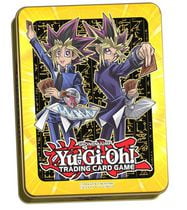 Verklig binara val eksjoner
I have fourth stage pancreatic cancer, a type of rare and relatively slow-growing neuroendocrine tumor. I have a decent chunk of life insurance and short-term disability resources, due to my early adventures in advertising I sold myself on the idea while creating the advertising for it, an occupational hazard. But these benefits take time to line up.
For a year now work has been difficult and symptoms like pain, diarrhea, nausea and vomiting have made writing to deadline stressful. Since my surgery in October, narcotic painkillers keep some pain at a distance, but with the unfortunate side effect of distancing myself from my brain as well. These same issues, plus geographic distance, are complicating my ability to earn from my other business, hosting international medical students for month stays. If you can kick in a few bucks, I would really appreciate it.
Every year, my parish family compiles a book of Lenten Meditations. This year, I chose to write about the epistle: Choosing between the readings assigned this year was tough. But that would be too easy.
What has come to me, softly, gently, is that God is describing Her feelings for me. God is telling me I can know everything, endure all hardship, even move mountains, but it means nothing until I know in my heart and my head just how perfectly I am loved.
Love is the key. Forgive me, deep thinkers and theologians. No matter how desperately I might strive for it, I can never be anything other than human in this life. I hurt people; people hurt me. I can work to love myself better, I can try to be a more loving sister, daughter, friend, mother, but I will fail, at times spectacularly, just like everyone else.
I am fully known, and perfectly loved. My mother was born near the geographic center of the continent, oldest child of a teacher and a mail carrier, about as distant from the sea as it is possible to be. Surrounded by waves of golden grain as far as the eye could see, she dreamed of the ocean, endless ripples of blue fringed with white. I am no stranger to the disease of alcoholism. I have two aunts with many years in recovery and a brother still struggling.
Andrew was secretive, and what we saw at the fraternity house was alarming. Andrew did not do well academically that first semester but convinced his dad to give him a second chance. So God makes sure that several things will come your way that you cannot manage on your own. These simple words are likely to strike a chord of recognition in almost every human being.
Rohr, known world-wide for his focus on transformational and mystical traditions, has written more than twenty books about spirituality, recovery and relationships, and his writing style is straightforward and concrete.
We were at Zion Cemetery in Blaine County, Oklahoma, not too far from the farm my family settled illegally and then claimed in the Oklahoma Land Run of You can see two sets of grain elevators from the graves of my grandmother, great-grandmother, great-aunts and now my dad. It was really cold. Two days before, I had stared in amazement as snowflakes spiraled down outside the window.
I had planned to camp out; it was the second week in April and who would expect snow right before Easter? On Palm Sunday, I sat in church and felt the earth tremble; an earthquake, my aunt told me brightly, a common occurrence in Oklahoma these days. A few hours later, the tornado sirens howled; a twister was tearing up the plains somewhere south of town.
Oklahoma felt apocalyptic last April. We scraped some dirt over the urn. A prayer would have felt pretentious. It was too cold and I was out of kilter.
We poked our heads inside the abandoned church; the windows were long gone, leaving only four walls of rough whitewashed brick and a rusty tin roof. Animal droppings littered the empty structure, huge, bigger than my thumb. The thought of an animal that size was frightening. Two days later it was Good Friday, bright and warm. I was facing a sixteen-hour trip south, but Zion Cemetery called, and I obeyed my instincts. On my way out of town, I heard bells.
My lovely little church in Birmingham has a most solemn Good Friday Service at noon; it begins with the church stripped bare of all its banners and fancy drapery and the clergy lying full-out face down on the floor around the altar.
Again an inner voice whispered, just as I passed a church. I pulled into the parking lot and crept inside, late for the noon service. They were reading the Passion Gospel and a lady in the back smiled at me when she handed me a bulletin. My spirit was almost light as I left the church, and I stopped at a store to assemble a funeral feast.
I got two pieces of cake, some bright ripe fruit, a little cheese, a styrofoam cup of macaroni and cheese. On an impulse I grabbed a handful of chunky, beaming sunflowers. It took an hour to drive north of town, west down the highway past the grain elevators, then bump down the dirt road to the cemetery bounded by a rusty, sagging fence. It looked vastly different, which makes perfect sense: I had a book with me, a funny one, by Terry Pratchett.
I spread out a blanket under a splintery old cedar and read my book and laughed out loud. It felt good to laugh. My dad has a wicked sense of humor and he loved to read. Now my heart was so light I was almost skipping. I scattered a few crumbs of cake a few feet away from the tree and invited the ants to my banquet. I laid the sunflowers in a row on the family graves and they smiled back at me: I remembered I had a kite tucked away in my camping gear, and that endless sky cried out for a kite.
But I tethered the string to the gravestone and it kicked around on the ground, yearning for the wild blue yonder. I remembered his eyes match the Oklahoma sky on a bright spring day. I thought, for no particular reason, of things that frightened me and decided to look inside the old church one more time. I leaned into the empty window frame of the old Zion Methodist Church and heard a storm of wings and wind and watched, transfixed, as a Great White Owl burst from the rafters, paused, as if posing for a snapshot, and whirled out the opposite window, an angel of a different kind.
Today, as Lent begins, I wonder where my journey leads me now. Hey, is this your image? Artist unknown but appreciated. Stencil on concrete, circa From my camera.
Every time I hear those verses from Corinthians, I crumble a little around the edges. By Karyn Zweifel My mother was born near the geographic center of the continent, oldest child of a teacher and a mail carrier, about as distant from the sea as it is possible to be. Have you ever heard the piebird sing? A companion journal will be published in late July, with reflections, discussion questions, and room for notes as readers explore the idea that we are all addicted to something These simple words are likely to strike a chord of recognition in almost every human being.
Buy my books, see what's new, read more of my writing, hire me…please!